The Soul: Designed to Heal
Open
Your Heart To Embrace The Healing Power Of Soul
As a little girl, I remember my mom saying, "Heaven will know whether you tell the truth or not because your soul knows everything you think, feel or do!"  Well, this was a little scary. I thought if my soul tells St. Peter all the bad things I did, maybe he wouldn't let me through the pearly gates of heaven. 
I wasn't sure if St. Peter would understand I only ate that one piece of chocolate candy on the shelf at the grocery store because the wrapper was already removed. I thought I was supposed to taste it and see if I liked it, so mom would buy more. I'm not sure how anyone even found out I ate that candy, but suddenly I saw this big man walk down the aisle.  He stopped right in front of me, looked down, and said, "I'm the store manager." His face was red, and his eyebrows were wrinkled – he looked like he was really mad!  He told me the candy I took was not for tasting and I owed him money because I ate it. I left my piggy bank at home, and I was sure he was going to send me to jail. I was so scared, I wet my pants. My mother told me to apologize for what I had done. She then opened her purse and pulled out a nickel that she quickly gave him. After thanking him, she reached for my hand and held it as we silently walked all the way home. Once safe inside, mom told me to pick up everybody's toys (including my brothers) and put them away to pay her back for the candy. She also said that if I apologized to God, I would be forgiven.  I did that, but I never went to that store again… and I still like chocolate! (Years later, I wished I had thought to sell the idea of "tasting" to Costco!)
My mother taught me the soul stores the complete history of our life, but what more do we know, or need to know about the soul? Can the soul heal?
.
---
WHAT IS THE NATURE OF THE SOUL?
In today's society, we often use the word, "soul," yet most often assume everyone knows or, at least, has an idea of what is meant by the term. We enjoy the tastes of "soul food." We dance to the beats of "soul music." We even drive a car called "Soul." We refer to precocious children as "old souls." We equate true love for another as having found our "soul mate." When we see or experience the naked truth in another, we claim to have "touched the soul" of that person. We label those who can't seem to find their way in life as "lost souls." In politics, we speak of the "loss of soul." In nefarious business dealings, the bargain to "sell one's soul" to the devil is negotiated. And yet, while we refer to the soul in many contexts, do we really know what is the soul or what does it do?
In this one-day, fast-paced workshop, you will get to fill in the blanks of the many questions you may have wondered or asked about the soul – those curiosities neither satisfied in your weekly catechism or dharma classes, through studies of philosophy, nor those questions readily answered by a Google search. These sacred teachings integrate wisdom, knowledge, and practices from ancient, unbroken, spiritual lineages, modern philosophy and spirituality, and scientific principles.  You will learn:
Who or what has a soul?
Where does the soul come from?
What does the soul look like?
Does the soul have a size, a shape, a color?
Where does the soul reside in the body?
What are the characteristics of the soul?
What is the significance of the soul?
What is the purpose of the soul?
How does the soul function internally and externally?
Can the soul heal our inner and outer worlds?
How does Soul Healing work?
How to apply the power of Soul Healing to your personal life challenge or dream?
The wisdom and knowledge of the soul, in and of itself, is captivating. However, to truly understand the nature of the soul and how to apply its capacity for healing, one must do more than dip one's toe into shallow waters. Only by diving deep into its vast expanse can one fully understand and appreciate the unfathomable power of the soul and its infinite applications. Soul Healing can produce wondrous healing results instantly. Yet, a disease that has developed over decades may require commitment and perseverance to practice Self-Healing Techniques to restore health. In the second half of this workshop, you will begin to experience the wonder and the power of the soul for healing and transformation.
.
---
.
HOW DO WE ACTIVATE OUR SOUL'S INNATE POWER
TO HEAL AND TRANSFORM OUR LIVES – NATURALLY?
Before the end of the day, you will learn and experience:
How to greet and invoke your soul and the souls of holy beings to participate in your healing;
How to concurrently apply power techniques of the breath, soul, heart, mind, body, sound, and tracing to maximize healing results;
How to remove blockages of one's internal and external worlds to restore the smooth flow of energy within and between the worlds;
How to build, move, and elevate the energy of the body;
Personal healing for one person who would like to participate in a demonstration;
Group healing for all participants;
An opportunity for others to receive personal, Soul Light Healings.                                                                                                         

.
IF YOU WANT TO KNOW IF A PEAR IS SWEET…TASTE IT
IF YOU WANT TO KNOW IF SOUL HEALING WORKS…EXPERIENCE IT!
.
---
Contact Details & Location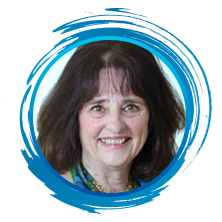 Cheryl Wallace
Master Soul Healer & Teacher
Phone: 206-981-8103
Email:  cheryl@cherylwallacesoulhealing.com
.
---
When​:
Offered the Third Saturday of Each Month.
| | |
| --- | --- |
| Saturday, January 16th | 9 am to 5 pm |
| Saturday, February 20th | 9 am to 5 pm |
| Saturday, March 20th | 9 am to 5 pm |
| Saturday, April 17th | 9 am to 5 pm |
| Saturday, May 15th | 9 am to 5 pm |
| Saturday, June 19th | 9 am to 5 pm |
| Saturday, July 17th | 9 am to 5 pm |
| Saturday, August 14th | 9 am to 5 pm |
| Saturday, September 18th | 9 am to 5 pm |
| Saturday, October 16th | 9 am to 5 pm |
| Saturday, November 20th | 9 am to 5 pm |
| Saturday, December 18th | 9 am to 5 pm |
Where:
Zoom Webinar
You will receive an email with all of the necessary details to receive the best experience in your webinar.  We truly look forward to spending soulful time with you.
Empower My Soul To Heal & Transform My Life
---
*Class/Workshop Cancellation Policy:
Upon cancellation, workshop fees may be applied to another Cheryl Wallace Soul Healing class/workshop within one year of the previously booked workshop date. Only cancellations 14 days before the workshop start date are eligible for a refund, less $25.