Receive Messages from Heaven
When You Want To Know What, Why & How
Are you struggling with something, and just can't seem to figure it out?
 Do you wonder why it's happening, and want to know how to get out of it?
 Would you like counsel with someone who can help, but you're not sure who?
Perhaps it's a repeating pattern and you're ready to resolve it once and for all?
Maybe you need some assurance that the decisions and choices you want or


need to make are the best ones for you right now?
Who better to answer your questions than heaven?
.
---
Unveil the Mysteries of Your Life in Your
SOUL READING SESSION.

Receive wisdom and guidance you can trust with a reading from your soul,
the souls of your heaven's team, or other high-level, holy beings who wish to communicate with you.
You might be in a situation that seems too complicated, and you can't seem to think your way through it.
Or, you may be emotionally embroiled in a challenging circumstance and need to distance yourself from it.
It could be you need to make a big decision or pursue a new direction that could irrevocably change your life.
Certified, soul communicators are able to communicate with other souls
in the soul world, including holy beings from all religious and/or spiritual traditions.
They have been authorized to access your "Book of Life" or akashic records to serve you further.
In your soul reading session, you can describe your issue or area of concern
and convey the precise question you wish answered by heaven.
Once your question is clarified, the heavens are called upon and asked who
would be most appropriate to provide the best answer for you at that time.
A soul or holy being in heaven acknowledges his/her presence and
then offers clarity, guidance, and direction for you to
understand and transform your area of concern.
Soul communicators are rigorously trained and evaluated
in accordance with a high standard of purity and accuracy.
These standards ensure the high quality of the messages you receive from the heavens.
In your soul reading session, the cause, meaning and methods
to remedy your challenge or pursue your dream are revealed.
As you hear the "ring of truth" in the message, you can move your journey forward in confidence.
To Navigate Life from the Wisdom of Your Soul's Truth,
RECEIVE MESSAGES FROM HEAVEN

.
---
Contact Details & Location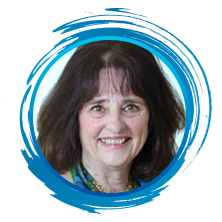 Cheryl Wallace
Master Soul Healer & Teacher
Phone: 206-981-8103
Email: Cheryl@CherylWallaceSoulHealing.com
---
WHEN:
Available Dates & Times
Mondays:

None

Tuesdays:

8 am – 11 am




6 pm – 8 pm

Wednesdays:

1 pm – 4 pm

Thursdays:

8 am – 11 am




6 pm – 8 pm

Fridays:

8 am – 11 am

Saturdays:

8 am – 11 am

Sundays:

Closed
WHERE:
I would like to meet with you in person for our initial session, if possible.
After our first meeting, we can use an online conferencing service like Skype or Zoom for COVID safety and to minimize travel.
Sessions
Initial Session: Add 30 Minutes to Regular Session Time N/C
Live A Soulful Life:
Session Time: 60 minutes
Honor Fee: $200
---
Recieve Messages from Heaven:
Session Time: 45 minutes
Honor Fee: $200
---
Experience Soul Healing:
Session Time: 45 minutes
Honor Fee: $200
Book Your PERSONAL READING Here
---
Cancellation Policy For Personal Services:
Cancellations are rescheduled or refunded up to 48 hours prior to date and time of scheduled session.
---