Live a Soulful Life
Make This Your Time To Nourish Your Soul
Are you stressed, consumed by, or overwhelmed with your daily activities?
Are you concerned about how to sustain your family during uncertain times?
Has your life lost the zest or meaning you once felt?
Are you at a standstill or crossroads and not sure which way to go?
Do you have a goal, aspiration, or dream but are not sure how to pursue it?
Are you drawn by a calling to contribute to something greater than yourself?
---
Advance Your Journey to Live a Soulful Life in Your
Personal Consultation

Some come into life with a deep connection to their soul.
Many enjoy reading books and taking part in workshops or seminars to learn what they wish to know.
 Others learn about the soul through religious or spiritual traditions.
Many discover the soul in the course of navigating their everyday lives.
Sometimes things are just more easily learned in relationship with another.
Having someone who truly cares about you, sees your potential, wants the best for you,
and will walk together with you for a while, is exactly what is needed.
Interestingly, regardless of how one learns about the soul,
most view the soul as the essence of one's being.
Yet, few realize the soul is a gift from the Source
whose sole purpose is to provide you with everything you need
to fulfill both your physical and spiritual journeys.
Welcome the Intimate Embrace of Divine Love –
AWAKEN TO SOUL

The depth and strength of your connection to your soul
is the determiner of your life's fate or destiny.
Mental constructs about the soul are useful.
However, to drink from the wellspring of the soul's wisdom
one must open one's heart and expand the space within which the soul can dwell.
In the silence of a still mind, a calm heart, and a relaxed body,
the voice of your soul can be heard and will speak to you of all you need to know.
Within the quiet moments of this state of being one awakens to the soul.
With guidance and practice, your experience with your soul becomes increasingly tangible.
Your soul is an ocean of wisdom accumulated through time immemorial.
It knows more than your mind can think, your heart can feel, or your body can sense.
You will feel its growing presence within you, and your entire being will come
to trust the intimate embrace of Divine Love.
At its essence, the soul seeks only your highest good.
It responds to your every request based upon your
openness, sincerity, and ability to drink the elixir of love you so desire.
It delights in sharing its wisdom, answering your questions, and uplifting your life.
.
---
As You Awaken To Soul, You Can…
• Hear the unique calling of your soul;
• Discover the meaning and purpose of your life;
• Align your daily activities with your soul's purpose to find inner peace;
• Harmonize your soul, heart, mind, and body to generate a smooth flow of energy
  and move with grace between your inner and outer worlds;
• Access higher frequencies of energy to deepen and strengthen your
  soul's connection to the heavens;
• Awaken, ignite, and empower your soul's potentials to flourish.
…LIVE A SOULFUL LIFE!
.
---
Contact Details & Location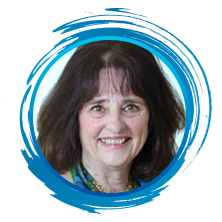 Cheryl Wallace
Master Soul Healer & Teacher
Phone: 206-981-8103
Email:  Cheryl@CherylWallaceSoulHealing.com
---
WHEN:
Available Dates & Times
Mondays:

None

Tuesdays:

8 am – 11 am




6 pm – 8 pm

Wednesdays:

1 pm – 4 pm

Thursdays:

8 am – 11 am




6 pm – 8 pm

Fridays:

8 am – 11 am

Saturdays:

8 am – 11 am

Sundays:

Closed
WHERE:
I would like to meet with you in person for our initial session, if possible.
After our first meeting, we can use an online conferencing service like Skype or Zoom for COVID safety and to minimize travel.
SESSIONS:
Initial Session: Add 30 Minutes to Regular Session Time:  N/C
Live A Soulful Life:
Session Time: 60 minutes
Honor Fee: $200
---
Recieve Messages from Heaven:
Session Time: 45 minutes
Honor Fee: $200
---
Experience Soul Healing:
Session Time: 45 minutes
Honor Fee: $200
Book Your PERSONAL CONSULTATION Here
---
Cancellation Policy For Personal Services:
Cancellations are rescheduled or refunded up to 48 hours prior to the date and time of the scheduled session.
---