Soul Healing Circles
Join a Soul Healing Circle
Support & Advance Your Health & Spiritual Journeys
One objective of our Soul Power Community is to enjoin with others who want to heal themselves and apply the power of the soul to transform their lives. In weekly or bi-monthly classes, called Soul Healing Circles, we meet kindred spirits, learn from each other, and support our health and spiritual journeys – in the comfort of our local neighborhoods.
If you want to overcome a challenge that limits you; pursue a challenge that inspires you, or simply enjoy greater health, happiness, and abundance, we can help you. We offer ancient wisdom, scientific principles, and practical techniques to transform your life and the lives of others with the Power of Soul.    
---
WHO IS BEST SERVED WITH SOUL HEALING SERVICES?
Those who wish to be held in a sacred space by an extended support system that values you and your special contribution to life. 
Those who feel a longing, or hear a calling to fulfill a greater purpose in their life.
Those with low energy, stress, or other health-related conditions of the soul, heart, mind, and body.
Those who want to rejuvenate their body and prolong their life.
Those with difficult relationships between family, friends, and/or colleagues.
Those with career, business, or financial struggles.
Alternative medicine, holistic health, and wellness practitioners who want to expand and elevate their service capabilities, or others who wish to become Soul, Mind, Body Practitioners.
Those who would like to accelerate their spiritual journey.                                                                                                                                                                                
---
WHAT IS THE VALUE OF SOUL HEALING SERVICES TO YOU?
Relax in the comfort and safety of others who support and nourish your health and life journey.
Discover your soul's purpose, and how to align your life with your highest purpose to fulfill your spiritual destiny.
Learn how to connect with the soul – your own soul and souls in both the physical and spiritual worlds.
Learn how to access soul power to transform any aspect of your life.
Learn how to apply Soul, Self-Healing practices to generate health, wealth, and happiness.
Learn how to unlock the potentials of your soul, and cultivate a life that flourishes.
Receive Soul Light Healings from certified, Soul, Mind, Body Practitioners to accelerate your journey to health, and bless your hopes and dreams.
Receive Soul Readings from certified, Soul Communicators to understand the root cause of your suffering or challenges.
Participate in a worldwide movement to educate others about the power of soul, so all are empowered to transform their lives.
Together, We Can Transform OUR World!
"Cheryl is a true skilled professional with a heart of gold and powerful healing abilities."

Follow Your Heart Wellness Ltd, Burnaby, B.C.
---
A LITTLE BACKGROUND IN SOUL HEALING HELPS YOU FEEL COMFORTABLE AND CONNECT WITH THE GROUP
With experience, we have learned new people feel more comfortable when they have a foundation in the wisdom, science, and practices of Soul Power.   So, if you would like to join a Soul Power Circle, you will be well-served by taking our foundational workshop called, "The Soul: Designed To Heal." With this course, you also receive a FREE, one-hour, Personal Consultation with Cheryl Wallace, Master Soul Teacher & Healer.  She would like to get to know you, understand your personal needs, and determine how to best serve you. When you have completed the course and received your personal consultation, we would love to have you join us.
"Cheryl is very sincere, open-hearted, very grounded in the soul power concept, and able to articulate it clearly and simply."  TM-Portland, OR
.
---
Contact Details & Location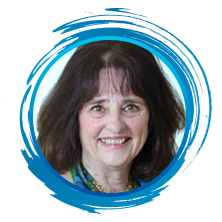 Cheryl Wallace
Master Soul Healer & Teacher
Phone: 206-981-8103
Email:  Cheryl@CherylWallaceSoulHealing.com
---
WHEN:
Weekly or bi-monthly classes are held in the evenings (Monday-Thursday) from 7:00-8:30 pm or at another time convenient for members.
AGENDA:
It's flexible, but this is generally what we do. ​
15 minutes – Welcome and check in with everyone

15 minutes – Relevant teaching and discussion

1/2 hour – Chant and practice Self-Healing techniques for health & well being

1/2 hour – Demonstrate Soul Healing techniques, and offer healings and blessings for individuals and the group
EVERYONE IS WARMLY WELCOMED!
If you would like to gather a group of people in your local area, give Cheryl a call.
---