Open Your Spiritual Channels
Receive Wisdom You Can Trust
When You Want To Know What, Why & How
Is There Something You Just Can't Stop Thinking About?
Perhaps, your parents have passed;
Your mentor has retired;
Your best friend is busy.
Maybe, you don't want to talk to just anybody about something that important.
Not Sure Where To Go For Counsel?
In this 2-day workshop, learn how to open your spiritual channels, and communicate directly with the soul world – on earth and in the heavens.
The soul world is vast and a well-spring of wisdom accumulated over eons of time. Your soul retains rich details and impressions of your entire history – even those your conscious mind may not have attended to at the time.
Besides your own soul, you have a team in the heavens especially assigned to you to love, guide, protect and support you on your physical and spiritual journeys. Your heaven's team is selected based upon the specific lessons you agreed to learn, and tasks you chose to fulfill in your life.
By opening your spiritual channels, you can converse with the soul world.  Access and tap into the wisdom of your soul and the souls of your heaven's team. With practice, guidance will flow to you from the souls of holy beings in the highest layers of heaven. No matter what the circumstances or conditions within or around you, your soul and the souls in heaven are delighted to serve you.  They can help you unravel the mysteries and reveal what is essential for you to know and do to resolve dilemmas and make the best decisions for your life.  
Learn about two, spiritual channels:  Soul Language and Soul Communication. When opened, they are a trustworthy and enduring resource whenever you are you are in need. These spiritual channels are a few of the many, innate potentials of the soul. They can be accessed anytime, anywhere. Each has its unique qualities that provide rich, meaningful guidance for every aspect of your life.
*Our flagship workshop, The Soul: Designed to Heal, is a prerequisite for participation in this workshop
.
---
Contact Details & Location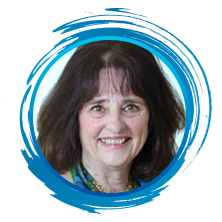 Cheryl Wallace
Master Soul Healer & Teacher
Phone: 206-981-8103
Email: Cheryl@CherylWallaceSoulHealing.com
.
---
WHEN:
This Workshop Is Offered The Second Weekends of March and September. 
Saturday – Sunday
March 7-8, 2020                               Early bird registration $170      until March 1, 2020

Sat. + Sun.   9:00 am – 5:00 pm

Saturday – Sunday
September 12-13, 2020                   Early bird registration $170      until September 1, 2020

Sat. + Sun.   9:00 am – 5:00 pm
---
*Classes/Workshop Cancellation Policy:
Upon cancellation, workshop fees may be applied to another Cheryl Wallace Soul Healing class/workshop within one year of the previously booked workshop date. Only cancellations 14 days before the workshop start-date are eligible for a refund, less $25.
---