Open Your Spiritual Channels
Receive Wisdom You Can Trust When You Want To Know What, Why & How
Is There Something…
…You Just Can't Stop Thinking About?
…You Must Choose Between, and Your Decision Will Alter Your Life?
…You Must Resolve To Restore The Semblance of Equanimity?
Where Do You Go For Counsel?
Perhaps, your parents have passed;
Your mentor has retired;
Your best friend is busy.
Maybe, you don't want to talk to just anybody about something that important.
What Do You Do?
Today, time seems to move more quickly.  We are deluged with information from many sources all day.  We are too frequently separated from those we love and care about.  We long for their company and support.  Even the basics of living life are more complicated.  With so many people, families, and businesses dealing with intense challenges, or unfamiliar pressures, four, essential competencies are necessary to navigate the turbid waters of modern life.
 Develop and nourish a strong connection with your soul, the souls of others in the physical realm, and the souls of holy beings in heavenly realms;
 Transform negative messages

of the soul to positive messages;

 Build energy, stamina, vitality, immunity, and;
 Create sacred time and space every day to bring coherence to your inner world by stilling the mind, calming the heart, and relaxing the body.
Our Soul Healing services are designed to develop these four competencies.  However, this 2-day workshop emphasizes the sacred wisdom, scientific knowledge, and practical techniques to open your spiritual channels and communicate directly with the soul world.  Your soul communication journey is an on-going discipline to purify, expand, and uplift the frequency of your channel.  As your soul communication channel opens, you hear messages from the soul world with greater clarity, accuracy, and higher wisdom.  Our training focuses on communicating with the light side only.  
The soul world is a vast repository and wellspring of wisdom.  It is an accumulation of experiences from all souls –  in both physical or spiritual worlds – over eons of time.  Imagine having this reservoir of intelligence available to guide and direct your life.  
Your soul retains the rich details and impressions of your entire personal history – even those your conscious mind may not have attended to at the time or has since forgotten.   You also have a team of souls in the heavens especially assigned to you to love, guide, protect and support you on your physical and spiritual journeys.  Your heaven's team is selected based upon the specific lessons you chose to learn, and tasks you chose to fulfill in your life. 
By opening your spiritual channels, you can converse with the soul world.  Access and tap into the wisdom of your soul and the souls of heaven. With practice, guidance will flow to you from the souls of holy beings in the highest layers of heaven. No matter what the circumstances or conditions within or around you, your soul and the souls in heaven are delighted to serve you. They can help you unravel the mysteries and reveal what is essential for you to know, to be, and to do to resolve difficulties and make the best decisions for your life.  
In this workshop, you will learn about two, spiritual channels:  Soul Language and Soul Communication.  These spiritual channels are just a few of the many, innate potentials of the soul. Each has its unique qualities that provide rich, meaningful guidance for every aspect of your life.  When opened, they are a trustworthy and enduring resource whenever you are in need.  They will respond anytime, anywhere.  When life is unpredictable you can trust your soul to provide the clarity, composure, and confidence you need to move forward. 
*Our flagship workshop, The Soul: Designed to Heal, is a prerequisite for participation in this workshop
.
---
Contact Details & Location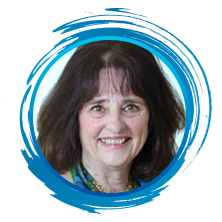 Cheryl Wallace
Master Soul Healer & Teacher
Phone: 206-981-8103
Email: Cheryl@CherylWallaceSoulHealing.com
.
---
WHEN:
This Workshop Is Offered The Second Weekends of March and September. 
Saturday – Sunday
March 13-14, 2021                           Early bird registration $270       until March 1, 2021

Sat+Sun  9

:00 am – 5:00 pm

Saturday – Sunday
September 11-12, 2021                   Early bird registration $270       until September 1, 2021

Sat+Sun  9:00 am – 5:00 pm
Where:
Zoom Webinar
You will receive an email with all of the necessary details to receive the best experience in your webinar.  We truly look forward to spending soulful time with you.
---
*Classes/Workshop Cancellation Policy:
Upon cancellation, workshop fees may be applied to another Cheryl Wallace Soul Healing class/workshop within one year of the previously booked workshop date. Only cancellations 14 days before the workshop start date are eligible for a refund, less $25.
---