Enter The Tao Chang
Nourish & Heal Yourself In The
Tao Calligraphy Healing Field
Tao Calligraphy Healing Field means "Oneness Energy Field," and is generated from an inspired form of calligraphy, called "Tao Calligraphy". Light energy from the Source is transmitted into the Tao Calligraphies. The light then radiates out to form an expansive and powerful field of energy. Many have experienced remarkable healing and transformation results for many different areas of life as they bask within the nourishing light of Oneness.
The Tao Calligraphy Healing Field represents a magnificent unification of art, spirituality, and science, and is made available to us by Dr. & Master Zhi Gang Sha – a world-renowned, soul leader, teacher, and healer. Healing outcomes from these sacred treasures for such a broad range of afflictions suggest a universality in their design and function that transcends our current notions of healing.
The ART
Dr. and Master Sha is the first lineage holder of Yi Bi Zi calligraphy – a new form of calligraphy written in one stroke. Rather than the 16 separate characters of traditional calligraphy, the many strokes are united into a continuous flowing movement that joins the characters together as one – hence the name, oneness writing. It's beautiful!
The SPIRITUALITY
After the calligraphy has been written, Dr. Sha transmits radiant, light energy from the Source into the calligraphy. The souls of countless saints and holy beings assigned to each calligraphy radiate their love, forgiveness, flourishing, and harmony to create an expansive, energy field of Oneness.
The SCIENCE
Ancient civilizations used light and color for healing. Yet, modern scientists are only beginning to investigate the application of light frequencies above the visible spectrum or "subtle energies" to diagnose and treat disease. Initial case studies and several more extensive studies have produced surprisingly, positive results.
---
How The "Magic" Comes Together To Heal
The Tao Calligraphy Healing Field is constructed by displaying many, Tao Calligraphies together in a circle-called the Tao Chang. People enter the circle and are surrounded by an intense, energetic field of Oneness. All are given instructions to trace the Tao Calligraphies while singing, chanting, or meditating upon them.
The words written on the different calligraphies each represent a positive message for a specific type and area of sufferingfor which they would like healing. Participants choose the calligraphy that addresses their area of concern and conduct practices as they face their chosen calligraphy. The high-frequency energy field in the circle of Tao Calligraphies permeates everyone's soul, heart, mind, and body, removes blockages within and outside each person's body, and vitalizes the innate power of healing within them.
People naturally resonate with the purity of such high-frequency energy. Thousands attest to profound feelings of peace and stillness as the radiant energy works to create harmony within each person. Remarkably, significant numbers of persons report substantial improvement in the area of life for which they had requested healing. Cancer, Parkinson's disease, chronic back pain, loss of hearing or sight, anger, and grief are only a few of the reported conditions relieved as people open their hearts and souls, connect to, and interact within the sacred, Tao Calligraphy Healing Field.
.
---
Now is the Time To Heal & Transform Yourself!
There is no other place in the world for healing with such pure and high-frequency energies as found in the Tao Calligraphy Healing Field of the Tao Chang. 
To date, Dr. and Master Sha has built ten, Tao Centers around the world, and has plans to build several more. Each Center houses a beautiful, Tao Chang that contains the powerful Tao Calligraphy Healing Field inside.  We are blessed to have Tao Centers located nearby, in Portland, OR, San Francisco, CA, and Vancouver, B.C.
Dr. Sha is excited to introduce and offer people experiences with the extraordinary, healing services of the Tao Calligraphy Healing Field. For a limited time, Tao Centers are offering free and minimal-fee, on-line sessions world-wide. These are offerings of priceless value. Avail yourself of these rare opportunities and special offers while you can!
.
---
Contact Details & Location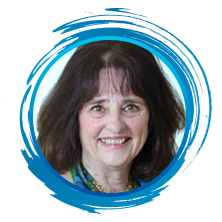 Cheryl Wallace
Master Soul Healer & Teacher
Phone: 206-981-8103
Email:  Cheryl@CherylWallaceSoulHealing.com
.
---
Tao Center-San Francisco
Tao Calligraphy Healing Field – Demonstration 
Dates:  1st & 3rd Tuesday of the Month
Times: 9:00 a.m. to 10:30 a.m. PT
Location: Webcast
Honor Fee: Complimentary
Tao Center-San Francisco
Tao Calligraphy Healing Field – Demonstration
Date:  2nd & 4th Wednesdays of the Month
Times: 7:00 p.m. to 8:30 p.m. PT
Location: Webcast
Honor Fee: Complimentary
---
Tao Centre – Global
Tao Calligraphy Healing Field – Practice 
Date: Friday Afternoons – Weekly 
Times: 12 p.m. to 1:00 p.m.  PT
Location: Webcast
Honor Fee: Complimentary
Upon registering, you will receive an email with a direct link to these programs.
---
Testimonial
Lymphoma & Fractured Back
Through simple tracing and chanting practices in the Tao Chang, Mary Anne's tumor disappeared, and fractured back was healed.