Love Peace Harmony Movement
One Song Can Change The World!
Chant Love Peace Harmony
Many spiritual traditions assert that in the beginning, and from the nothingness, life emerged as a sound. Ancient civilizations used sound to heal the ailments of the soul, heart, mind, and body. Modern scientists are now documenting the profound effects of sound upon all of life. Within people, studies have shown that high-frequency sounds:
reduce depression, anxiety, and stress,
enhance immune system function,
slow down and balance brain wave activity,
decrease blood pressure,
control pain,
improve attention, concentration, and productivity
reduce muscle tension,
increase endorphin levels,
decrease inflammation,
improve sleep,
evoke feelings of love and inner peace,
provoke experiences of transcendent realities, and more…
In general, science states that low-frequency and discordant sounds produce
negative, disintegrating effects on the well-being of people.
In contrast, high-frequency and concordant sounds
create an integrating, harmonic coherence within people and enhance well-being
Repetitive singing, chanting, praying, or meditating with high-frequency, sacred sounds uplift the energetic frequency of the song's message within people. Over time, the actual structure and function of a person's body are brought into a higher state of harmonic coherence – health and well-being.
---
What We Chant Is What We Become!
The daily sights and sounds of violence and suffering pervade our airwaves. Fear is perpetrated by threats of war, oppression, economic downfall, environmental catastrophe, moral turpitude, and general divisiveness. The cumulative effect of these influences pollute the energy fields within which we dwell and move through as we live our lives.
Prolonged exposure to pollution penetrates us personally and collectively. The assault of low-frequency energy increasingly diminishes our will, and capacity to rise above unrelenting and pervasive negativity – as individuals, and as human societies throughout our world.
At times, we may feel hopeless as we are made aware of, or struggle to live within the magnitude and scope of these influences. The dream of world peace may seem like only a flight of fancy. Cynicism colors our perception and alters our thoughts, feelings, decisions, and actions. We suffer from a malaise of the human spirit.
And yet, ONE PERSON CAN MAKE A DIFFERENCE – no matter how small or powerless we may mistakenly think we are, one person can chant. One person can sing, quietly or out loud – while taking a shower, driving to work, sitting on a park bench at lunchtime, waiting in the grocery store line, cooking a meal, cleaning the house, or taking an evening walk. One person can call upon the high-frequency energies of heaven, and chant or sing to uplift his/her spirit.
The simple act of one person chanting affects not only that person but everything near to that person. Scientists have long known that sound vibrations produce an energy field. Besides sound, the energy of our thoughts, words, feelings, and actions all radiate outward to create an energy field around us.
When our internal, energy field is infused with high frequencies, energy emanates from us and touches everything around us – positively. We have each had the experience of a genuine smile, a sincere compliment, or a little act of kindness that buoyed our spirits and made our day.​
When one person joins with others to pray, meditate, sing and chant sacred sounds together, the collective field of energy is elevated and expanded. Positive effects are multiplied when people chant together.  The effects of group chanting extend widely to others in surrounding communities. Recent scientific research suggests that when groups of people gather together to sing, chant, pray or meditate, a positive, coherence-creating effect is produced and extends to society as a whole.
One well-publicized study was conducted in which a group of advanced, transcendental meditation practitioners gathered to meditate together during the time between 2007 and 2010. Relative to the baseline period between 2002-2006, the drop in homicide rate was 21.2%, and 18.5% for violent crime in the entire United States. The results could not be attributed to other factors, and this dramatic outcome is now known as, "The Maharishi Effect."
This study inspired an increasing number of other researchers to investigate the underlying mechanisms of this effect. Efforts are focused on defining key elements necessary to produce a positive effect using practices from many spiritual traditions. They are also applying key elements to different types of populations within various clinical and social conditions – with remarkably, promising results.
---
To create love within, SING OR CHANT LOVE.
To create peace within, SING OR CHANT PEACE.
To create harmony within, SING OR CHANT HARMONY.
---
The Song, Love Peace Harmony, Can Change YOUR World! 
It Can Change OUR World!
All of our work at Soul Power Community is based upon ancient, spiritual wisdom, now increasingly substantiated by science. The unification of these disciplines reveals that when we connect with our soul and immerse ourselves within the highest frequencies of light energy from the heavens, we can heal and transform every aspect of our lives.  When we meditate, pray, chant, and sing high-frequency, sacred practices together, we can heal and transform all of life.
Love Peace Harmony is a sacred song imbued with the highest, light energy from the Heavens.
It is composed of the frequencies and vibration of love, forgiveness, compassion, and light.
When we sing this simple, yet profound song, we uplift the frequency of our soul
and radiate an energy field that uplifts the frequency of all souls within its expansive reach.
Interestingly, researchers of the "Maharishi study" proposed, and adhered to a formula for calculating the number of practitioners necessary to positively affect the entire population of the United States.
Number of Practitioners Required = The Square Root of 1% of the Number of People To Positively Affect.
Just for fun – if we apply this formula to the population of about 3.7 million people within the Seattle metro area, it would only take about 193 practitioners to positively affect our community, and enhance our collective well-being.
If you want love peace harmony in your own life;

If you long for love peace harmony in our world;

If you count yourself among those who can and will make a difference;

Open your heart and soul, and join with us – lend your voice to the sounds of Love Peace Harmony.
As we join hearts and souls together to sing Love Peace Harmony,
we ignite and magnify the power of the human spirit.
With this power, we transcend, transform and triumph
to create miracles – together.
---
Contact Details & Location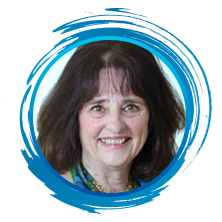 CHERYL WALLACE
Master Soul Healer & Teacher
Phone: 206-981-8103
Email:   Cheryl@CherylWallaceSoulHealing.com
---
When:
Weekly on Tuesday Evenings.
6:30 pm to 8:00 pm PT
Where:
Due To COVID Restrictions, This Program Will Be Broadcast Via Webcast & Facebook-Live
Via Webcast:
When you register below, you will receive a direct link to the webcast.
On Facebook Live:
HONOR FEE:
Always FREE to Everyone!
---
Classes/Workshop Cancellation Policy:
Chanting for Love Peace Harmony is always FREE to all participants.
---