Experience Soul Healing
TRANSFORM EVERY ASPECT OF YOUR LIFE
Do you suffer from a serious and/or chronic health condition?
Has your family sustained a life-altering tragedy?
Is your work no longer satisfying, or has it lost its meaning?
Do you struggle to sustain financial viability?
Are you alone or missing a nourishing and supportive social network?
Are you tired and lack the energy to pursue the activities you had previously enjoyed?
Did you discontinue your spiritual activities, and now feel disconnected or separated from your soul?
Is your heart drawn to serve others who are deprived and less fortunate than yourself?
---
ACCELERATE YOUR JOURNEY TO HEALTH & HAPPINESS
IN YOUR SOUL HEALING SESSION

When challenged by a crisis such as a life-threatening health condition, our lives are disrupted.
The rituals, habits, routines, and other ways we maintain relative order and equanimity are disturbed.
Our attention is distracted and diverted from typical patterns.
It is, instead, riveted upon the crisis and its pervasive implications in our daily activities.
In desperation, many of us turn our eyes to the heavens. We look for mercy from a "higher power"
according to our personal philosophy, scientific, religious, or spiritual tradition.
We may petition a revered saint, holy being, the Divine, God, or the Source. We ask to
remove our suffering, inspire hope for a speedy and beneficent recovery, or receive miraculous healing.
Millions blessed with a positive outcome attribute their recovery to
the love and compassion of the holy being in heaven to whom they ardently prayed.
It is the soul of the holy being who hears our cries and whose heart is moved to heal us.
THE SOUL CAN & DOES HEAL
In times of complicated, severe, chronic, or life-threatening conditions,
it is necessary to practice Soul, Self-Healing techniques.
However, to amplify the results of your healing efforts,
it is beneficial to experience the power of Soul Light Healing from a certified, Soul Healer.
With advanced training, soul healers have the authority to call upon the heavens,
and the ability to access and transmit the high-frequency energy from the heavens
to the requested area of your life concern.
Soul Light Healings draw from the Oneness field of energy.
Love, forgiveness, compassion, and light from this energy field are 
transmitted directly to the root cause of your concern.
Each transmission is customized to your unique circumstances,
and designed to meet the specific requirements of your condition for healing.
The Oneness energy heals, transforms, and empowers the messages of the souls
connected to and, therefore, affected by your life condition.
Empowered, your souls are then better able to remove blockages both inside and outside your body.
Inside the body, soul messages harmonize the soul, heart, mind, and body,
create coherence, and promote a smooth flow of energy within the ecosystem of the body.
Outside your body, the Oneness energy works in the same manner to
harmonize, create coherence, and promote energy flow
throughout the system of people, places, and things related to your concern.
Guidance from heaven recommends how many Soul Light Healing sessions
are needed to achieve the most effective results.
After your Soul Light Healing, you are also given tailored, Self-Healing techniques
to continue to activate and energize your healthy souls to further develop and sustain your healing results.
The techniques are very easy to apply.
---
THE ONENESS ENERGY FIELD IS UNIVERSAL.
THEREFORE, SOUL HEALING IS APPLICABLE TO ANY TYPE OF
CONCERN, CONDITION, OR ASPECT OF LIFE.

You can receive soul, Self-Healing, and Soul Light services for all of life:
Health
Relationships
Business or Career
Finance
Intelligence
Pets
Recreation
Social
Environmental
Global Issues
and More…
IF YOU WANT TO KNOW IF A PEAR IS SWEET, TASTE IT!
IF YOU WANT TO KNOW IF SOUL HEALING WORKS, EXPERIENCE IT.

---
Contact Details & Location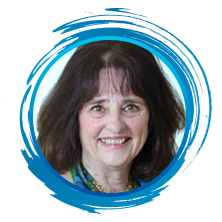 Cheryl Wallace
Master Soul Healer & Teacher
Phone: 206-981-8103
Email: Cheryl@CherylWallaceSoulHealing.com
---
WHEN:
Available Dates & Times
Mondays:

None

Tuesdays:

8 am – 11 am




6 pm – 8 pm

Wednesdays:

1 pm – 4 pm

Thursdays:

8 am – 11 am




6 pm – 8 pm

Fridays:

8 am – 11 am

Saturdays:

8 am – 11 am

Sundays:

Closed
WHERE:
I would like to meet with you in person for our initial session, if possible.
After our first meeting, we can use an online conferencing service like Skype or Zoom for COVID safety and to minimize travel.
SESSIONS:
Initial Session: Add 30 Minutes to Regular Session Time N/C
Live A Soulful Life:
Session Time: 60 minutes
Honor Fee: $200
---
Recieve Messages from Heaven:
Session Time: 45 minutes
Honor Fee: $200
---
Experience Soul Healing:
Session Time: 45 minutes
Honor Fee: $200
Book Your PERSONAL HEALING Here
---
Cancellation Policy For Personal Services:
Cancellations are rescheduled or refunded up to 48 hours prior to the date and time of the scheduled session.
---