The Prism of Optimal Health
A Workshop For Health & Wellness Practitioners (8 CEUs)
Join Cheryl in this 1-day workshop and earn eight continuing education units (8 CEUs). Learn how the unification of science and spirituality reveals an expanded perspective of health and wellness.  Transformative methods to evaluate and treat the whole person and positively affect the root cause of health and disease elevate treatment outcomes for your clients.
Discover the 3 basic elements that form the foundation of all life.  The relationship between these elements plays an essential role in the health of the body, mind, heart, and soul. When these elements work together in harmony, natural healing abilities are vitalized. When these elements do not work in harmony, the resulting outcome is disease.  Learn how to identify imbalances, cleanse toxicities, dissipate blockages, and apply practical techniques to restore harmony and promote coherence within the whole person.   
Apply these methods in your own life. Your experiences will give you a deeper and broader perspective for serving the optimum health and well-being of your clients. As you benefit, your clients benefit. We look forward to sharing with you…
What are the 3 Basic Elements of All Life, and How these Operate in the Whole Person
How to Evaluate & Treat the Whole Person: Body, Mind, Heart & Soul
How the Soul is the Root Cause of Health/Disease and Directs the Heart, Mind & Body
How to Transform Negative Messages of the soul to positive messages.  
How to Dissipate Blockages & Promote the Smooth Flow of Energy in the Whole Person
How the Healthy Convergence of the Body, Mind, Heart & Soul Generates Optimal Health                                                                                                     

       .
---
Contact Details & Location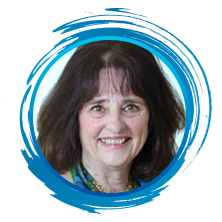 Cheryl Wallace
Master Soul Healer & Teacher
Phone: 206-981-8103
Email:  Cheryl@CherylWallaceSoulHealing.com
.
---
​We will have a 1-hour lunch break at noon for nourishment at a nearby restaurant.
---
WHEN:
This Workshop Will Be Held On The Second Saturdays of August & February.
Saturday, February 8, 2020

Early bird registration $125 until February 1st

9:00 am – 5:00 pm

Saturday, August 8, 2020

Early bird registration $125 until August 1st

9:00 am – 5:00 pm
WHERE:
TBD Seattle Metro
CEUs:
8
---
*Classes/Workshop Cancellation Policy:
Upon cancellation, workshop fees may be applied to another Cheryl Wallace Soul Healing class/workshop within one year of the previously booked workshop date. Only cancellations 14 days before the workshop start-date are eligible for a refund, less $25.
---